AIRR Community Meeting VI: Exploring New Frontiers
Takara Bio will be at Adaptive Immune Receptor Repertoire (AIRR) Community Meeting VI: Exploring New Frontiers, which will be held on May 17–19, 2022, in La Jolla, California. The AIRR community is a research-driven group organized around the use of high-throughput sequencing technologies to study antibody/B-cell and T-cell receptor repertoires.
Join us on May 19, 12:30–2:00 pm PST at the Science, Tools & Technology Lunch, where R&D Scientist John Beckford, PhD, will discuss our BCR- and TCR-seq solutions. In addition, our latest NGS-based immune profiling workflows will be on display during the poster sessions.
Visit our booth to connect with our immune profiling experts. We looking forward to seeing you!
Register for AIRR Community Meeting VI: Exploring New Frontiers »
Posters
Efficient and sensitive high-throughput human B-cell receptor repertoire profiling using SMART technology
Objective: B-cell receptor (BCR) repertoire profiling is increasingly used in health and pathogenic contexts with the goal of biomarker discovery. However, current sequencing technologies are limited in their ability to generate data accurately and reproducibly for all BCR isotypes. To overcome these limitations, we have developed a new kit to accurately profile all heavy (A, D, E, G, M) and light-chain (K, L) isotypes—an end-to-end solution, from library preparation to streamlined data analysis. Here we present data on an updated approach for efficient and high-throughput BCR repertoire profiling of human samples.
Methods: Libraries were prepared from human peripheral blood cells (10 ng–1 μg total RNA) or from B-cells (1 ng–100 ng total RNA) using our new human BCR repertoire profiling kit (~2.5 hours hands-on time). Prepared libraries were then analyzed on the Illumina® Miseq® benchtop sequencer using 300-bp paired-end reads.
Results: For each library, >90% of sequencing reads were on- target while the most highly represented clonotype was found to remain consistent among technical duplicates across a range of input amounts. In comparison to the previous version of our BCR-sequencing kit, the new approach enabled a ~4x increase in total clonotype count observed across various RNA inputs. Furthermore, a sensitivity assay demonstrated that B-cell RNA corresponding to a single clonotype could be detected above background levels when spiked into input total RNA at a relative concentration of 0.001%.
Conclusions: Our new human BCR repertoire profiling kit was found to accurately and reproducibly profile B-cell clones and provide information on the diversity of BCR repertoire in human samples.
Highly reproducible TCR profiling using rNA from rhesus macaque PBMC
Non-human primates (NHP) such as the rhesus macaque (Macaca mulatta) have long been key translational models in biomedical research because of their genetic and physiological similarity to humans. Studies using rhesus macaques have contributed significantly to our understanding of T-cell responses to vaccines, cancer, and infectious diseases. More recently, these NHP have emerged at the forefront of COVID-19 vaccine research.

Increasingly complex information can now be gleaned from immune system processes. High-throughput TCR sequencing (TCR-seq) profiles T-cell responses in exquisite detail. A comprehensive understanding of immune responses in such a closely related organism as the rhesus macaque would be a significant advance in science.

Numerous tools exist for performing TCR-seq in human samples, but equivalent tools for rhesus samples have been lacking. Because rhesus macaques often serve as surrogates in the lead-up to human studies, there is an industry need for a complete TCR-seq solution for these NHP samples.

Due to strong species homology, our SMARTer Human TCR a/b Profiling Kit v2 (TCRv2) can generate high-quality TCR sequencing libraries using human or rhesus macaque RNA.
---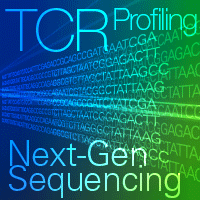 SMARTer TCR profiling with optimized chemistry, UMIs, and UDIs for more accurate, reliable clonotype calling and quantification.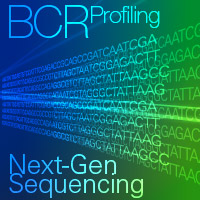 5' RACE is paired with NGS technology to provide a sensitive, accurate, and optimized approach to BCR profiling.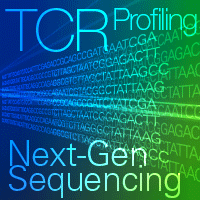 The Human TCR a/b Profiling Kit v2 is validated for use with rhesus macaque RNA samples
Takara Bio USA, Inc.
United States/Canada: +1.800.662.2566 • Asia Pacific: +1.650.919.7300 • Europe: +33.(0)1.3904.6880 • Japan: +81.(0)77.565.6999
FOR RESEARCH USE ONLY. NOT FOR USE IN DIAGNOSTIC PROCEDURES. © 2022 Takara Bio Inc. All Rights Reserved. All trademarks are the property of Takara Bio Inc. or its affiliate(s) in the U.S. and/or other countries or their respective owners. Certain trademarks may not be registered in all jurisdictions. Additional product, intellectual property, and restricted use information is available at takarabio.com.