Advances in Genome Biology and Technology (AGBT) General Meeting 2022
Join us at the AGBT 2022 General Meeting, which will be held June 6–9 in Orlando, Florida. This is AGBT's flagship event for bringing together global leaders, researchers, and innovators to advance the field of genome science and technology. We're excited to talk how our latest advancements in NGS can enhance biomarker discovery in your lab.
We're looking forward to seeing you at the meeting. In the meantime, we invite you to review the materials we presented at the 2020 AGBT General Meeting and reach out to us with any questions or requests via the "speak with us" link below.
AGBT 2020: posters
ThruPLEX HV: a simplified system for preparation of molecular-tagged NGS libraries from FFPE and cell-free DNA
Creating next-generation sequencing (NGS) libraries from FFPE and cell-free DNA is critical to developing clinical assays. The systems used for generating the libraries must have simple, streamlined workflows that can accommodate clinical samples while not compromising accuracy. To satisfy these requirements, we have developed a complete, fast, and modular NGS library prep system that enables accurate, reproducible sequencing readouts from challenging sample types. For ease of use and automatability, the ThruPLEX HV system features optional, tunable fragmentation of intact genomic samples from blood, tissue, or other sources. The fragmentation approach does not require additional enzymatic steps and results in highly reproducible fragment sizes optimized for Illumina platforms.
Since accurate measurement of low-frequency mutations is critical when looking for rare alleles in heterogeneous samples (e.g., tissue biopsies or plasma), the ThruPLEX HV system includes optional molecular tags to ensure the most accurate data possible. These distinct molecular tags are well-balanced to ensure optimal representation and accuracy, which are critical considerations when looking for rare alleles. By combining the included molecular tags with deeper sequencing, this system can provide a greater degree of accuracy than is otherwise attainable. Additionally, ThruPLEX HV was designed to accommodate a large input volume, which improves mutation detection by increasing the complexity of the input and eliminates the need to concentrate precious DNA samples prior to library preparation. A final important consideration for low-frequency mutations is achieving even coverage throughout the genome in order to ensure optimal read depth at all relevant loci. To facilitate the necessary even coverage, our system has been optimized across a broad range of GC contents.
Here, we illustrate the robust performance of the system with human-derived cell lines, severely degraded FFPE DNA, cell-free DNA samples, and microbial genomic DNA.
Robust and sensitive detection of gene fusions using high-throughput SMART-Seq chemistry on the ICELL8 cx system
Isolating single cells at high-throughput levels and obtaining their full-length transcript information has become critical to the scientific community to generate rich single-cell datasets. We automated SMART-Seq chemistry on the ICELL8 cx Single-Cell System to address this need and show this workflow provides useful information that end-capture technologies cannot. We present performance data showing that capturing junction and spanning reads with this automated, full-length mRNA-seq method enables confident and robust identification of gene fusions in a breast cancer tumor cell line.
---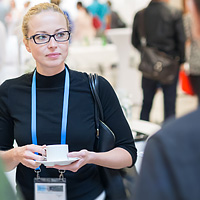 You have questions? We have answers. Our group of experts are standing by to help you make your science better, faster.
Takara Bio USA, Inc.
United States/Canada: +1.800.662.2566 • Asia Pacific: +1.650.919.7300 • Europe: +33.(0)1.3904.6880 • Japan: +81.(0)77.565.6999
FOR RESEARCH USE ONLY. NOT FOR USE IN DIAGNOSTIC PROCEDURES. © 2022 Takara Bio Inc. All Rights Reserved. All trademarks are the property of Takara Bio Inc. or its affiliate(s) in the U.S. and/or other countries or their respective owners. Certain trademarks may not be registered in all jurisdictions. Additional product, intellectual property, and restricted use information is available at takarabio.com.