AGBT 2018
Breaking performance barriers with automated solutions for next-generation sequencing
The AGBT 2018 General Meeting took place February 12–15 in Orlando, FL, and brought together experts in DNA sequencing and genomic studies for discussions on the latest advancements in these technologies and their wide range of applications.
Takara Bio USA, Inc. (TBUSA) is excited to have participated in this forum and have talked to researchers about their needs in these fields. We hope you were able to visit us in the Dade Room where we unveiled a new single-cell automation system and our latest in NGS applications. If you stopped by during the Passport Party and took a picture in our photo booth, your photos are available for download here.
---
Talk at AGBT 2018
If you were unable to attend our talks or would like to learn more, you can view a recording of the talk given by Andrew Farmer (CSO/Head of R&D, TBUSA), in which he introduced the streamlined automation system and discussed several applications, including SMARTer TCR a/b profiling and full-length SMART-Seq chemistry.
---
Poster presentation at AGBT 2018
We also presented a poster at the meeting; the data describe single T-cell receptor profiling using the SMARTer ICELL8 human TCR profiling workflow.
High-throughput single-cell T-cell receptor profiling by SMART technology
Single-cell T-cell receptor (scTCR) clonotype analysis permits the determination of the specific TCR alpha-beta (α/β) chain pairing expressed on each cell. This pairing information allows researchers to gain insight into T-cell heterogeneity and plasticity, determine the contribution of the pairing to antigen specificity of the individual TCR, and design therapeutic antibodies. Here we employ a 5'-RACE-like approach and SMART technology, in conjunction with two novel next-generation sequencing (NGS) library preparation kits, using the same primer pairs, to capture full-length variable regions of TCR-α and -β chains.
Method 1, using the SMARTer Human scTCR a/b Profiling Kit, permits NGS library preparation of FACS-sorted cells in 96-well plates. We present data showing α/β pairing from Jurkat, CCRF, PBMCs, and CD4+ T cells. In addition to the sensitivity of this method, the ability to pool the cDNA from 96 wells into 12 sequencing libraries adds to the ease of use. Consistent with immunology reports, unstimulated CCRF-CEM cells examined with this kit expressed a TCR-β but not a TCR-α chain.
Method 2 is an adaptation of the process above that scales to ~1,200 single cells using the SMARTer ICELL8 Single-Cell System, which enables single-cell isolation and nanoliter PCR in a nanowell chip. For proof-of-principle studies, Jurkat cells and CCRF-CEM cells were processed using an ICELL8 chip preprinted with barcoded oligos. Paired TCR α/β Jurkat clonotypes were detected in 77% and 87% cells in mixed and single cell populations, respectively.
The ability of the core biochemistry and PCR components of these kits to be used with either FACS-sorted cells in 96-well plates or >1,000 cells in novel ICELL8 chips points to the general utility and scalability of this approach in understanding paired scTCR clonotype diversity.
---
Featured products at AGBT 2018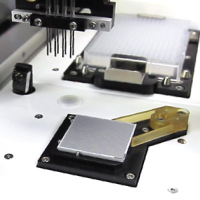 Capture hundreds of single cells and select which cells to process with the SMARTer ICELL8 Single-Cell System.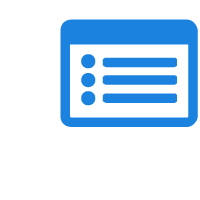 Learn how SMARTer ICELL8 technology allows flexibility, confidence, and control in your single-cell analysis.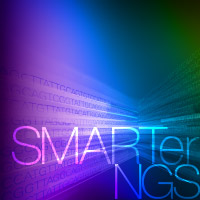 Automated SMART-Seq v4 workflow performs like your manual workflow—but faster.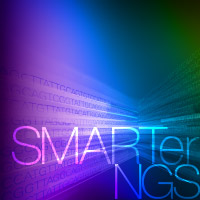 Automate the SMART-Seq v4 reagent kit, a SMARTer ThruPLEX kit, or the Illumina TruSeq® stranded mRNA library prep kit.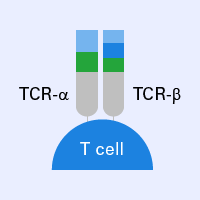 Learn about our SMARTer approach to single T-cell sequencing that obtains alpha-beta pairing information.
Takara Bio USA, Inc.
United States/Canada: +1.800.662.2566 • Asia Pacific: +1.650.919.7300 • Europe: +33.(0)1.3904.6880 • Japan: +81.(0)77.565.6999
FOR RESEARCH USE ONLY. NOT FOR USE IN DIAGNOSTIC PROCEDURES. © 2018 Takara Bio Inc. All Rights Reserved. All trademarks are the property of Takara Bio Inc. or its affiliate(s) in the U.S. and/or other countries or their respective owners. Certain trademarks may not be registered in all jurisdictions. Additional product, intellectual property, and restricted use information is available at takarabio.com.