ABRF 2018
Leading the way with automated solutions for next-generation sequencing workflows
The ABRF 2018 Annual Meeting, which took place April 22–25 in Myrtle Beach, SC, brought together key decision makers, technology users, and leaders in scientific core disciplines to address important issues encountered in biomolecular resource facilities.
We presented the following talk and posters at the conference. For more information, check out our featured products and watch a video of the SMARTer Apollo system in action.
Talk at ABRF 2018
Advancements in NGS Library Preparation for Challenging Samples
Speaker: Suvarna Gandlur, Associate Director, NGS Marketing, Takara Bio USA, Inc.
Advancements in next-generation sequencing (NGS) have made the technology widely available to scientists, researchers, and clinicians trying to elucidate unanswered questions in life sciences, understand disease mechanisms, and develop more effective methods for diagnosis and treatment. Improvements to methods for preparing nucleic acids for sequencing have been an essential part of these efforts, allowing even smaller, degraded, and complex samples to be investigated by sequencing. Our SMARTer NGS portfolio has contributed to these advancements by enabling the generation of NGS libraries from single cells, low-input, and other challenging sample types and providing streamlined workflows that are efficient, convenient, automation-friendly, and less prone to errors. In this talk, we presented recent developments to our SMARTer ThruPLEX portfolio, which uses a novel chemistry and adapter design to enable an addition-only, true single-tube protocol that is highly sensitive and free of any intermediate transfer, cleanup, or optimization steps. We introduced a new technology that minimizes ligation-induced bias in microRNA library preparation, allowing microRNAs to be captured and analyzed with high accuracy, sensitivity, and reproducibility.
Poster presentations at ABRF 2018
Confident detection of low-frequency mutations in cell-free DNA using SMARTer ThruPLEX technology with unique molecular tags
An unbiased and highly reproducible method for constructing microRNA NGS libraries for accurate expression profiling
High-throughput single-cell transcriptomics with SMART‑Seq technology
A SMARTer solution to stranded single-cell RNA‑seq
Evaluation of RNA sequencing methods for use with highly degraded formalin-fixed, paraffin-embedded (FFPE) tissue samples
Comparative analysis of single-cell RNA sequencing platforms and methods
---
Featured products at ABRF 2018
SMARTer ThruPLEX DNA-Seq Kit converts fragmented dsDNA to Illumina NGS libraries using a three-step, single-tube workflow that can be completed in two hours.
Optimized kit for generating high-complexity NGS libraries from cell-free DNA.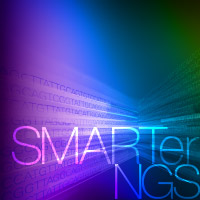 The ThruPLEX Tag-seq kit uses integrated unique molecular tags to enable detection of low-frequency alleles at high sensitivity and specificity.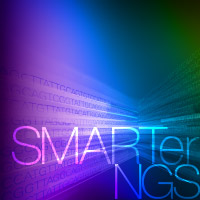 Minimize ligation-induced bias and skewed representation with the SMARTer microRNA-seq Kit.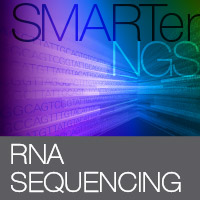 Generate high-quality, full-length cDNA directly from 1-100 cells or 10 pg-1 ng of total RNA.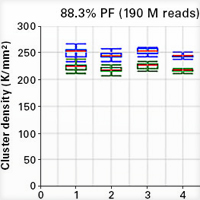 Our industry-leading solution for generating sequencing-ready Illumina libraries from ultra-low-input and challenging samples.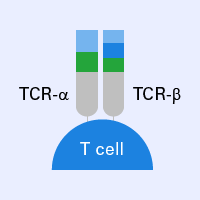 Learn about our SMARTer approach to single T-cell sequencing that obtains alpha-beta pairing information.
Takara Bio USA, Inc.
United States/Canada: +1.800.662.2566 • Asia Pacific: +1.650.919.7300 • Europe: +33.(0)1.3904.6880 • Japan: +81.(0)77.565.6999
FOR RESEARCH USE ONLY. NOT FOR USE IN DIAGNOSTIC PROCEDURES. © 2018 Takara Bio Inc. All Rights Reserved. All trademarks are the property of Takara Bio Inc. or its affiliate(s) in the U.S. and/or other countries or their respective owners. Certain trademarks may not be registered in all jurisdictions. Additional product, intellectual property, and restricted use information is available at takarabio.com.