Finding the right OEM enzyme supply partner for innovative product development
In today's competitive market, there are many enzyme supply partners to choose from. Ideally, your own capabilities and requirements should complement the unique expertise of an OEM partner, but finding a good match can be a challenge. It's important to pick a manufacturer that fulfills your existing and future needs, keeps cost to a minimum, maximizes efficiency, and delivers a quality product or reagent on time and to your specifications. You need to be confident that your partner will be flexible and provide OEM solutions that reflect your rapidly developing molecular biology needs.
When considering a manufacturing partner for your specific application(s), several project parameters should be defined up front. You may be seeking a long-term OEM supply agreement for custom packaging and labeling, bulk enzyme supply, a customized enzyme formulation, or any combination of these. It is therefore important to share your product requirements with the supplier to streamline their manufacturing and quality control process and ultimately help you succeed in developing a quality product that meets the expectations of you and your customer.
What information do I need to share with my OEM enzyme supply partner?
Here are some of the common questions the supplier may ask in order to facilitate the delivery of an enzyme product tailor-made to your specifications:
What product(s) are to be manufactured by the supplier?
What is the application of each enzyme or reagent?
What is the desired concentration of each enzyme or reagent?
What are the required testing parameters during stability testing?
What custom functional testing is needed to meet the application requirements?
What is the desired order size (ml per vial) and volume (vials per order)?
What is the desired product configuration?
What are the packaging and labeling requirements?
This is by no means an exhaustive list. However, gathering answers to these questions will afford the supplier sufficient information to generate an accurate quote and estimated timeline. It's understood that you may not know the answers to all such questions. That's where the supplier can step in to provide expertise and support, allowing you to focus on delivering solutions to your customers with confidence.
Takara Bio's custom enzyme services
Our experienced, dedicated team of scientists and business professionals will partner with you to provide customized solutions for your specific product requirements. We build trustworthy, long-term relationships with our customers and have a successful track record of supplying components and complete manufacturing solutions. We are here to support you throughout your product and assay development process:
Initial consultation
---
Determining your customization needs
Establishing your support team
Providing pricing/lead time estimate
Custom formulation
---
Providing small-scale manufacturing
Providing samples for initial testing
Providing development support
Manufacturing & packaging
---
Designing custom packaging/labeling
Producing custom products and/or kits
QC testing per your specifications
Continuing support
---
Providing a reliable supply of products
Determining a delivery schedule
Providing ongoing technical support
We are happy to have a conversation about your needs, at any stage of your product development. Please tell us some more information using the form on the left. If you are on a mobile device, click on the hamburger icon () on the top left of your screen, then scroll down to access the form.
Back to Blog Front
---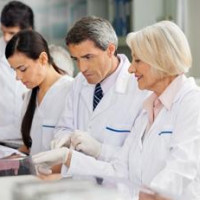 Custom enzyme service partnerships
Our products, your way
We proudly offer custom enzyme supply services to help you incorporate our best-in-class enzymes into your own formulations, workflows, kits, or consumables. Our dedication to customer support brings unique and effective solutions to your specific challenges and applications. Partnering with Takara Bio allows you to:
Collaborate with our experts to develop reagent formulations that integrate into your workflow
Leverage our ISO-certified capabilities (under ISO 13485:2016) to ensure the quality of your product
Benchmark and validate the best enzyme for your dry-down or automation applications by sampling highly concentrated enzyme formulations (with or without glycerol)
Learn more
Contact us
Takara Bio USA, Inc.
United States/Canada: +1.800.662.2566 • Asia Pacific: +1.650.919.7300 • Europe: +33.(0)1.3904.6880 • Japan: +81.(0)77.565.6999
FOR RESEARCH USE ONLY. NOT FOR USE IN DIAGNOSTIC PROCEDURES. © 2021 Takara Bio Inc. All Rights Reserved. All trademarks are the property of Takara Bio Inc. or its affiliate(s) in the U.S. and/or other countries or their respective owners. Certain trademarks may not be registered in all jurisdictions. Additional product, intellectual property, and restricted use information is available at takarabio.com.