ICYMI: 2018 blog posts
2018 has been a big year in science, with the first identification of human skeletal stem cells, a successful maiden launch of the SpaceX Falcon Heavy rocket, the kickoff of the Earth BioGenome Project, an Emmy award to NASA, the Nobel Prize in Physiology or Medicine awarded jointly to James P. Allison and Tasuku Honjo "for their discovery of cancer therapy by inhibition of negative immune regulation" and, on a somber note, the death of Stephen Hawking.
It has also been an exciting year for Takara Bio, with events ranging from the launch of our ICELL8 cx instrument for single-cell analysis to services to speed and ease stem cell research. We also launched a new website and a new blog! Below, we have listed a few of our favorite blog posts that you may have missed this year:
---
Are you having difficulty with gene transfer into cells that resist transfection and transduction? You're not alone. Our scientists have compiled best practices for gene transfer into a wide variety of generally-challenging immune cell types using RetroNectin reagent.
---
Many of our employees started out as biology researchers in academia, but decided to go the industry route. In fact, one of our employees with a research background found her calling as a technical writer, and you can guess what she did next...she wrote about it!
---
FFPE samples are invaluable for large, retroactive gene expression studies. However, the nucleic acids in FFPE samples are severely degraded, presenting serious challenges for RNA-seq. An ABRF 2018 study compared three RNA-seq kits for this purpose.
---
A successful knockout experiment involves careful design and planning to achieve the highest on-target activity while also minimizing off-target effects. In This two-part blog series, we discuss setting up your knockout experiment (and the information you need to gather before starting), CRISPR-Cas9 delivery options, and how to characterize edited cell lines. Follow these simple steps and knockout like a pro!
---
And if you're interested in longer-form general-interest science writing (or know someone who is...hey, it's the gift-giving season!) check out selections from The New York Times, Smithsonian, Science Friday, and of course...Google. Happy reading!
Back to Blog Front
---
Other Takara Bio resources
Browse by your area of interest and learn how we can support your research in a particular field.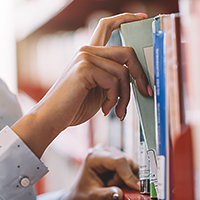 Access technical notes, webinars, FAQs, etc., to learn more about life sciences technologies and applications.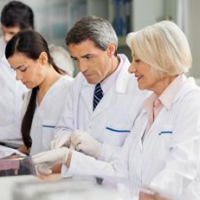 Contact our support staff and learn more about services and capabilities provided by Takara Bio.
Takara Bio USA, Inc.
United States/Canada: +1.800.662.2566 • Asia Pacific: +1.650.919.7300 • Europe: +33.(0)1.3904.6880 • Japan: +81.(0)77.565.6999
FOR RESEARCH USE ONLY. NOT FOR USE IN DIAGNOSTIC PROCEDURES. © 2019 Takara Bio Inc. All Rights Reserved. All trademarks are the property of Takara Bio Inc. or its affiliate(s) in the U.S. and/or other countries or their respective owners. Certain trademarks may not be registered in all jurisdictions. Additional product, intellectual property, and restricted use information is available at takarabio.com.