The dynamic Takara Bio NGS team
Forty-five percent of our workforce at Takara Bio USA, Inc. (TBUSA) is made up of women, in contrast to the mere twenty-nine percent in science and engineering divisions of the US college-educated workforce. At TBUSA, women have a strong presence in every department and across the decision chain, from the R&D scientists fresh out of academia through department managers, executives, all the way to the president of our company.
Several amazing women drive our next-generation sequencing R&D, marketing, and sales teams and are representing us at AGBT 2020. Below you can read short biographies for three members of our NGS team and learn more about their journey to Takara Bio and what keeps them motivated.
---
Suvarna Gandlur (Associate Director, NGS Marketing)
I was trained as a molecular biologist in grad school, and what interested me most about this field was its implications in human health. Molecular biology has gone through immense technology development and scientific revolution in the last decade. While scientific curiosity has remained strong for me, I was also interested in the business of science and, therefore, I followed a path from research at the bench to being more involved in the business aspects of a scientific company and steered my career accordingly.
Most of my workday is spent interacting with the various departments in the company and making decisions. I enjoy working with R&D to understand how we can solve the challenges faced by our customers. I also enjoy working with the sales team and often customers directly to understand their needs and find solutions to make science easy for them. I enjoy thinking about new scientific developments and improvements and deciding what we, as a company, can bring to the research community in the form of kits and tools that will help researchers do good science. The research in genomics is making steady strides, and keeping up with it is a challenge that I enjoy.
In my free time, I love being outdoors and traveling. You can catch me on walks or runs in the park or climbing a hill to have a bird's-eye view of the city line.
---
Rachel Fish (Group Leader, R&D)
I received my PhD in molecular and cell biology from UC Berkeley, where I also completed my postdoctoral research. I joined Takara Bio as a scientist developing kits for NGS. I was excited at the chance to work on the ICELL8 Single-Cell System when Takara Bio acquired Wafergen Bio-systems because of my background in developing systems and reagents at a previous company.
I enjoy having a team, mentoring new people, and bringing them up to speed on the latest technologies. I like seeing members of the team grow, develop, and come into their own. In my position, I get to interact with many groups with different functions (engineering, marketing, quality, operations, etc.). It's a multifaceted role that gets me talking to multiple people, and I love the collaboration. I enjoy seeing the full product life cycle—from early development to it being used in the hands of the customer and how it impacts their research.
Every day is very different and yet the same, interacting with various groups to move projects along and meeting with my team to discuss their experiments and data. Sometimes it's troubleshooting with other groups about their projects to figure out how we can collaborate to accomplish something together. It's also interesting to see marketing's and sales' viewpoints on the products because, ultimately, we are all working towards a common goal.
I enjoy hearing how our customers are using our products and helping them address issues or questions. If we have a guest speaker or a demo, it's fantastic to see them use our technology in a real-world example. When a collaborator wants to try out a new protocol on our instrument, and it works the first time, it's very satisfying to see how they are blown away at the results. Their enthusiasm and excitement are always very encouraging and support what we're doing. It reassures us that we're developing the right tools to answer the questions.
When I get a break from my work, I love spending time with my two young kids, being active, and catching some innovative theater productions.
---
Elizabeth Hicks-Kridel (Business Development Manager, Automation)
I was born in Paris, France, and moved to Boston at the age of 9. I earned my undergraduate degree in neuroscience from Smith College and a master's in biotechnology from Georgetown University. I started my career as a consumable account manager responsible for academic accounts, and then I became a federal government accounts manager in the DC area. I later moved into instrument sales and became a top-performing genetic-analysis instrument account manager. In October 2019, I decided to explore the emerging single-cell research arena and joined Takara Bio as a business development manager for their automation platforms: the ICELL8 cx Single-Cell System, the SmartChip Real-Time PCR System, and the Apollo library prep system.
Our ICELL8 cx system helps researchers perform single-cell sequencing on challenging samples, such as cardiomyocytes, that could not be successfully isolated before. I like problem solving and am always excited to provide new solutions to customers who previously struggled to perform an application that they knew would be immensely beneficial to their research. I travel all over the east coast, meeting new researchers and learning about their innovative science in various fields, such as antibiotic resistance, immunology, epigenomics, and cardiovascular research. I get to learn about research projects before they even publish!
Outside of work, I spend a lot of time at a nearby agricultural reserve and riding my horse, which provides a beautiful way to decompress and connect with nature. I also enjoy wine tasting and exploring DC's culture.
Back to Blog Front
---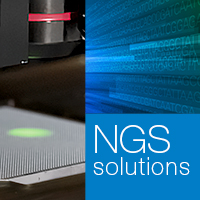 AGBT 2020: Women's Networking Event
We are excited to see you AGBT 2020! Our NGS team would love to talk with you at our poster presentations or at the Women's Networking Event, cohosted by Takara Bio.
View details
---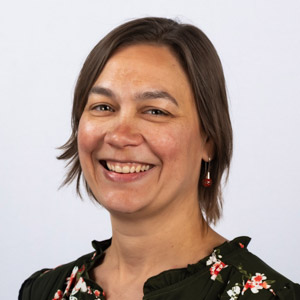 Dr. Magnolia Bostick is the associate director of our dedicated and talented R&D team that develops best-in-class tools and innovative technologies to address the unique challenges faced by our customers.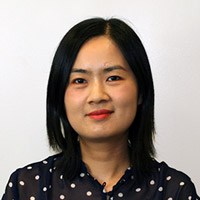 Dr. Shuwen Chen is a field applications scientist and works alongside customers to push their research forward with a comprehensive array of innovative technologies.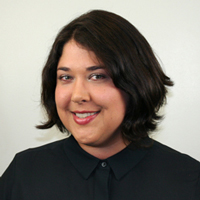 Laurel Barchas is a technical writer who works on a variety of technical documentation and marketing collateral in conjunction with company scientists, graphic designers, marketing specialists, product managers, and other writers.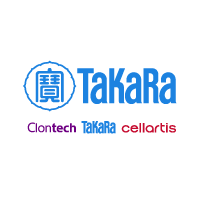 Differentiate yourself with a career at Takara Bio! View the available career opportunities at Takara Bio USA, Inc.
Takara Bio USA, Inc.
United States/Canada: +1.800.662.2566 • Asia Pacific: +1.650.919.7300 • Europe: +33.(0)1.3904.6880 • Japan: +81.(0)77.565.6999
FOR RESEARCH USE ONLY. NOT FOR USE IN DIAGNOSTIC PROCEDURES. © 2021 Takara Bio Inc. All Rights Reserved. All trademarks are the property of Takara Bio Inc. or its affiliate(s) in the U.S. and/or other countries or their respective owners. Certain trademarks may not be registered in all jurisdictions. Additional product, intellectual property, and restricted use information is available at takarabio.com.